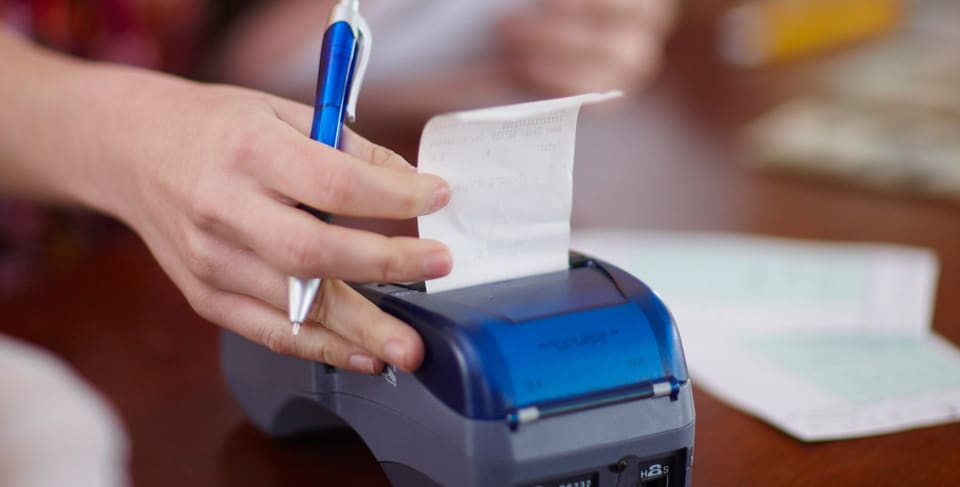 A label printer generates prints on self-adhesive label materials or card-stock that is attached to a built-in keyboard and a display for stand-alone use.  
These printers are different from standard every day printers as they operate with special feed mechanisms that are equipped to handle rolled stock or a tear sheet stock.
Label printers are available with wireless connectivity and also with RS-232 serials, USB's and Ethernet as well. They have a variety of applications across industry including inventory management, quality control, supply chain management, retail pricing markers, packaging labeling, specimen marking at labs and clinics and a whole lot more.
TYPES OF PRINTERS
These printers use a number of labeling materials that include paper as well as synthetic polymer materials for printing.
Thermal printers are available in two types – direct thermal and thermal transfer printers.
Direct thermal printers print using heat sensitive papers similar to thermal fax paper. Direct thermal labels  tend to fade over time (6-12 months  of printing). Additionally , these prints also face a reduced shelf life when exposed to heath or direct sunlight.
Here's an example of a thermal food applicator printer.
Keep this in mind that direct thermals printers are recommended for short term applications such as perishable goods labeling, shipping labels, etc.
Thermal transfer printers, on the other hand, print using heat to transfer ink from the ribbon to the label making prints permanent. There are label printers available on the market that can carry out direct thermal printing as well thermal transfers.
To increase the longevity of the print, PVC vinyl's are used that offer increased durability especially on items like pipe markers, industrial safety labels, etc. In addition,  thermal transfer printers use three types of ribbon –   wax, wax-resin and resin.
WHY YOUR BUSINESS NEEDS A LABEL PRINTER
In the manufacturing business, product lines require professional commercial labels as there are several limitations with in-house printing in terms of substrates and production options. Desktop systems do not allow for cost effective printing especially when the printing needs to be fine and clearly readable often requiring colors matches, metallic or varnished surface finishes.
What's more, well-designed commercial labeling helps facilitate your sales and branding process as it complements the overall packaging and design of the product.
There are different label printers available for use in the home, office and industrial use such as desktop label printers, industrial label printers, RFID readers, personal label printers, etc.
In manufacturing units, label printer applicators are commonly used as these systems are designed to automate the labeling process that require large numbers of cases and pallets to be managed and shipped.
Label printer applicators are essentially robots that automatically print and apply labels to various products performing a very important task in the production line. This helps in gaining a larger degree of control while managing inventory and shipping and in the process saves companies a whole lot of time besides drastically cutting down costs.